The Eloise Bindery is a small bookbinding studio based in Birmingham, UK, established in 2013 by Eloise Lee.
Eloise is passionate about creating beautifully bound books that are designed to be filled to the brim with ideas, memories and creativity. The books are made using a variety of traditional techniques, complimented by colourful, contemporary designs. The books are perfect for drawing, writing, painting, travelling and scrap-booking. Eloise specialised in exposed spine bindings, as she believes the stitching is too pretty to hide.
Eloise's product range includes sketchbooks, notebooks, journals, guest books, photo albums, cards, gift tags, stickers and other stationery items. Her client base include artists, writers and prospective brides and grooms.
The Binding Process
All the books are glued, cut, folded, pressed and sewn by hand. Eloise's photographs form the designs for the Bindery's stationery, and it is all printed in-house. Eloise sometimes uses handmade felt for book covers, this is made using a wet felting technique with dyed merino wool.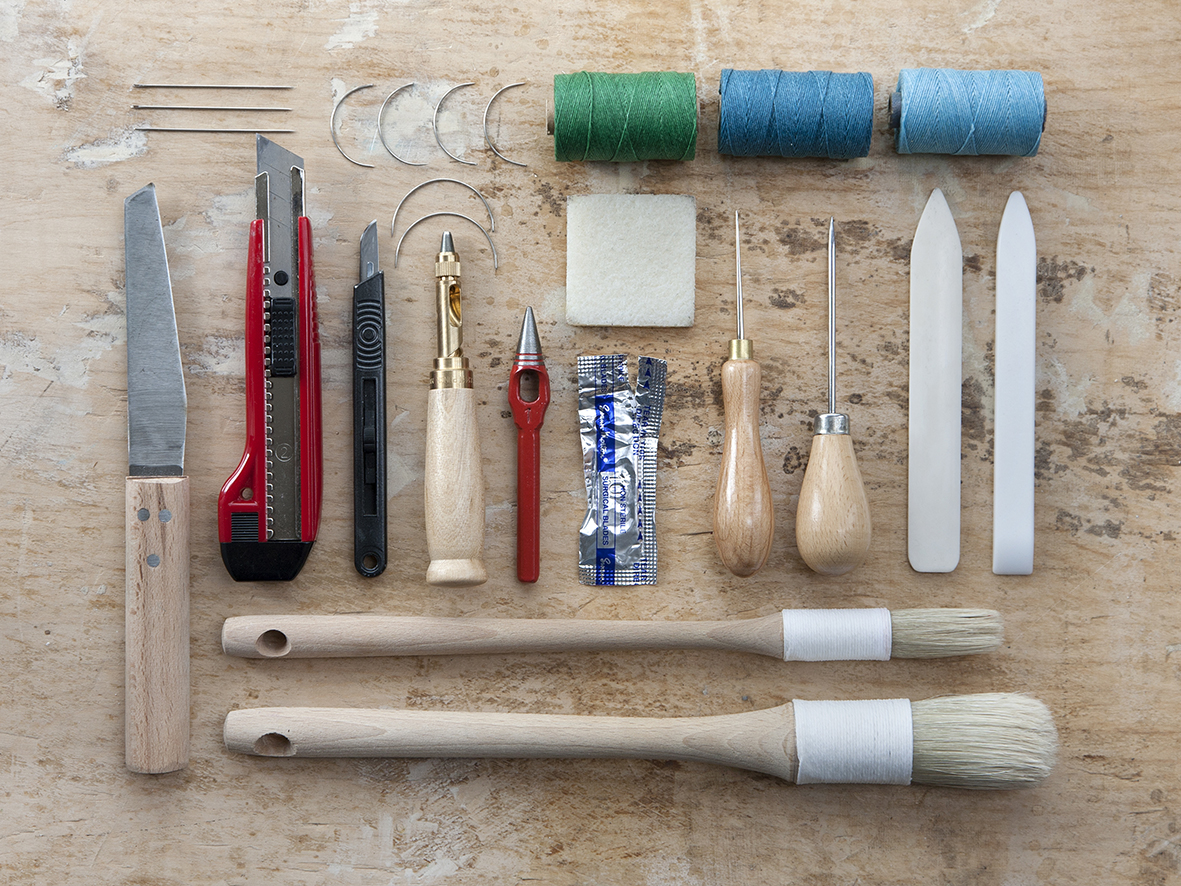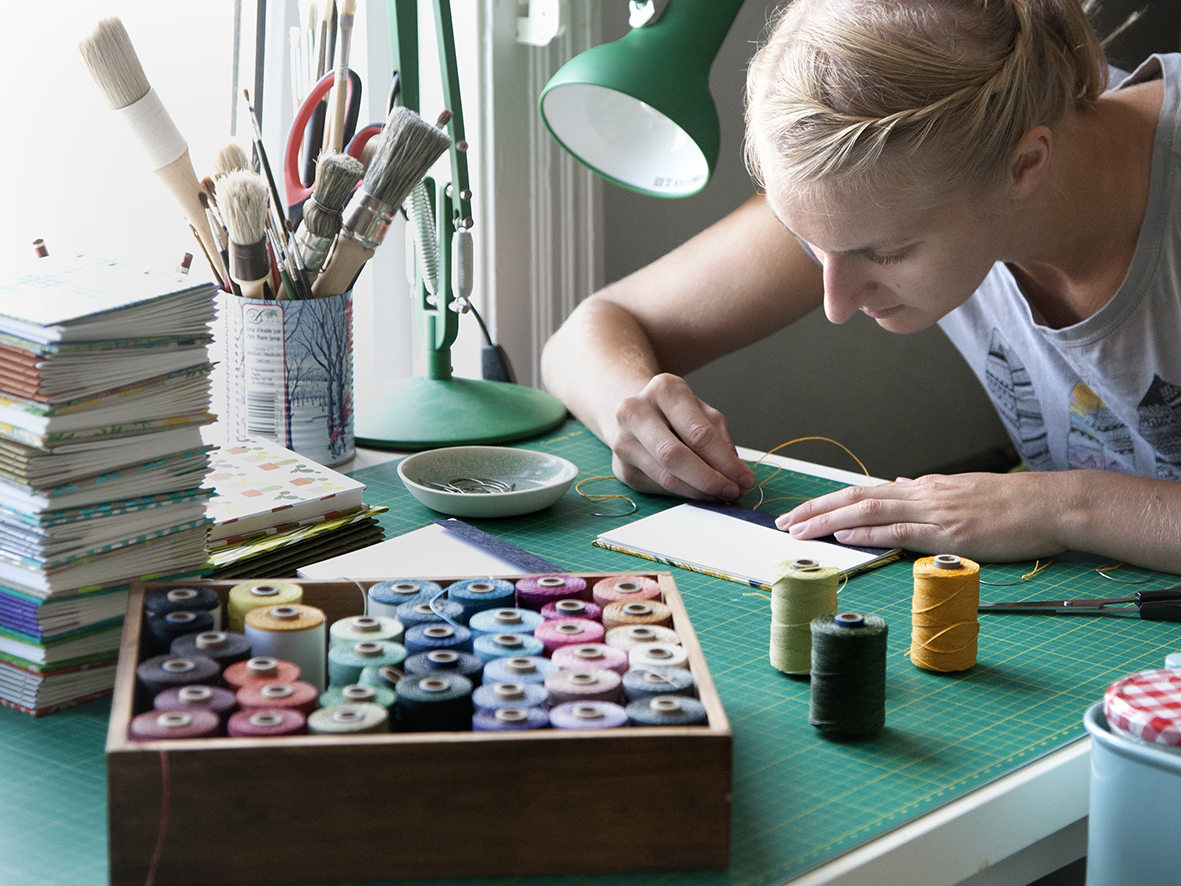 About Eloise
Eloise began bookbinding by making photo books whilst studying Photography at university in 2009. She immediately fell in love with the binding process, and finally found time to start her business in 2013. Eloise also works as a full-time medical photographer in a children's hospital and spends her free time running up mountains. Eloise is inspired by her love for nature, the outdoors, mountains and the sea.
Simon & Florence
Simon helps Eloise with post office deliveries, packaging stationery, driving her to events and running errands. Simon also enjoys running and works in car manufacturing. Simon & Eloise have a gargoyle gecko called Florence, who sometimes likes to sit on Eloise's shoulder as she binds books.